I own a Yamaha Diversion XJ600S from 2001. I bought this beauty in February of 2015 back in the Netherlands, right after I got my A2 driver's license. Since then I've ridden over 20.000km with it, and over time I have installed some upgrades to improve safety, appearance and comfort.
In 2015, my Diversion had the following:
600 cc, 4-stroke engine.
Special air inlet rings to limit the power to 33.5 HP, to allow it to be ridden with an A2 driver's license.
Dual front brakes (opposed to the single front brake Diversions that were made before 1996).
GIVI Monokey top and side suitcases.
LED front indicator lights.
Digital display
In 2018 I built a custom digital display. This is a 1.3″ OLED display with 128 x 64 pixels. I installed this board inside the speedometer cockpit.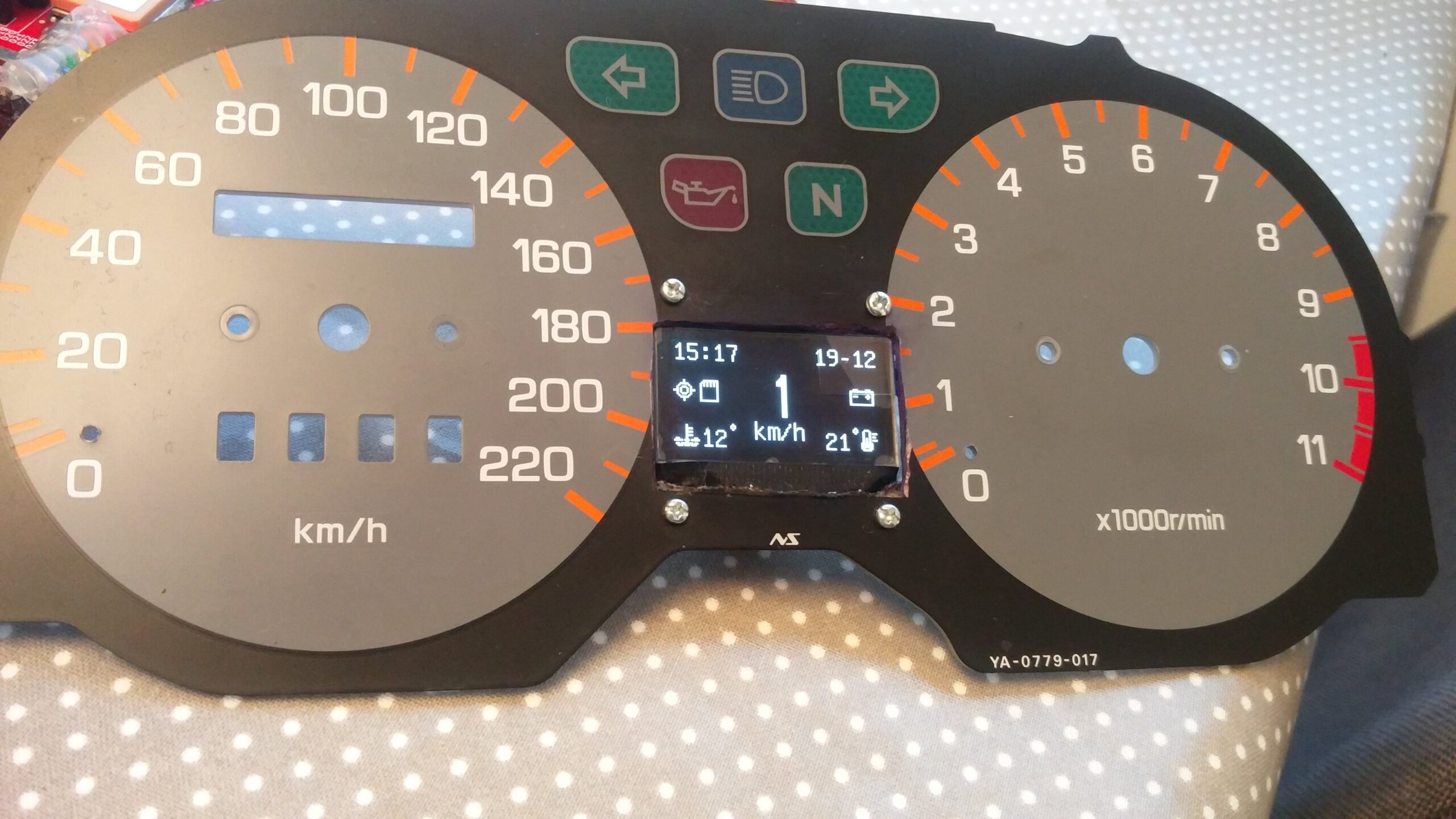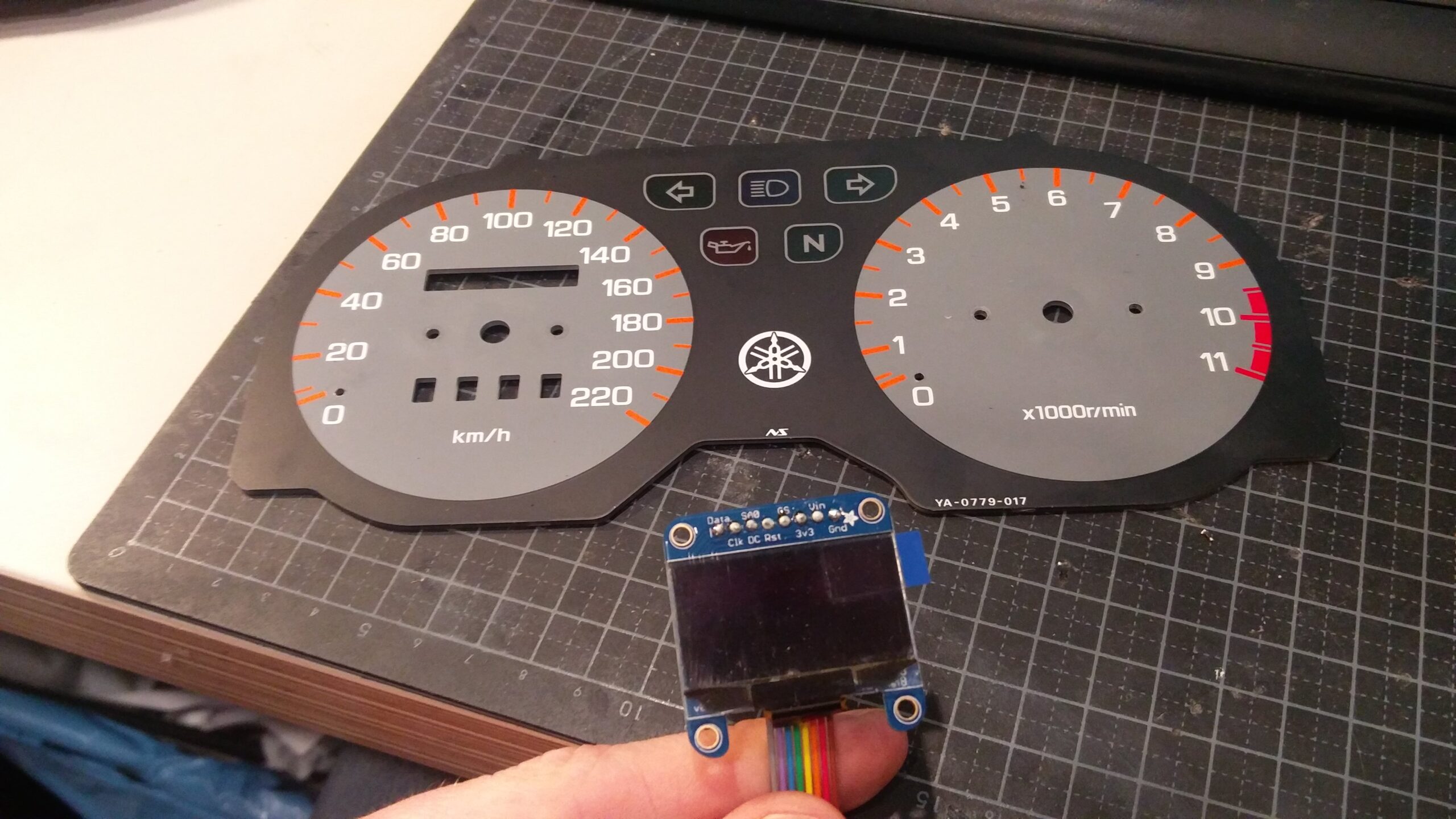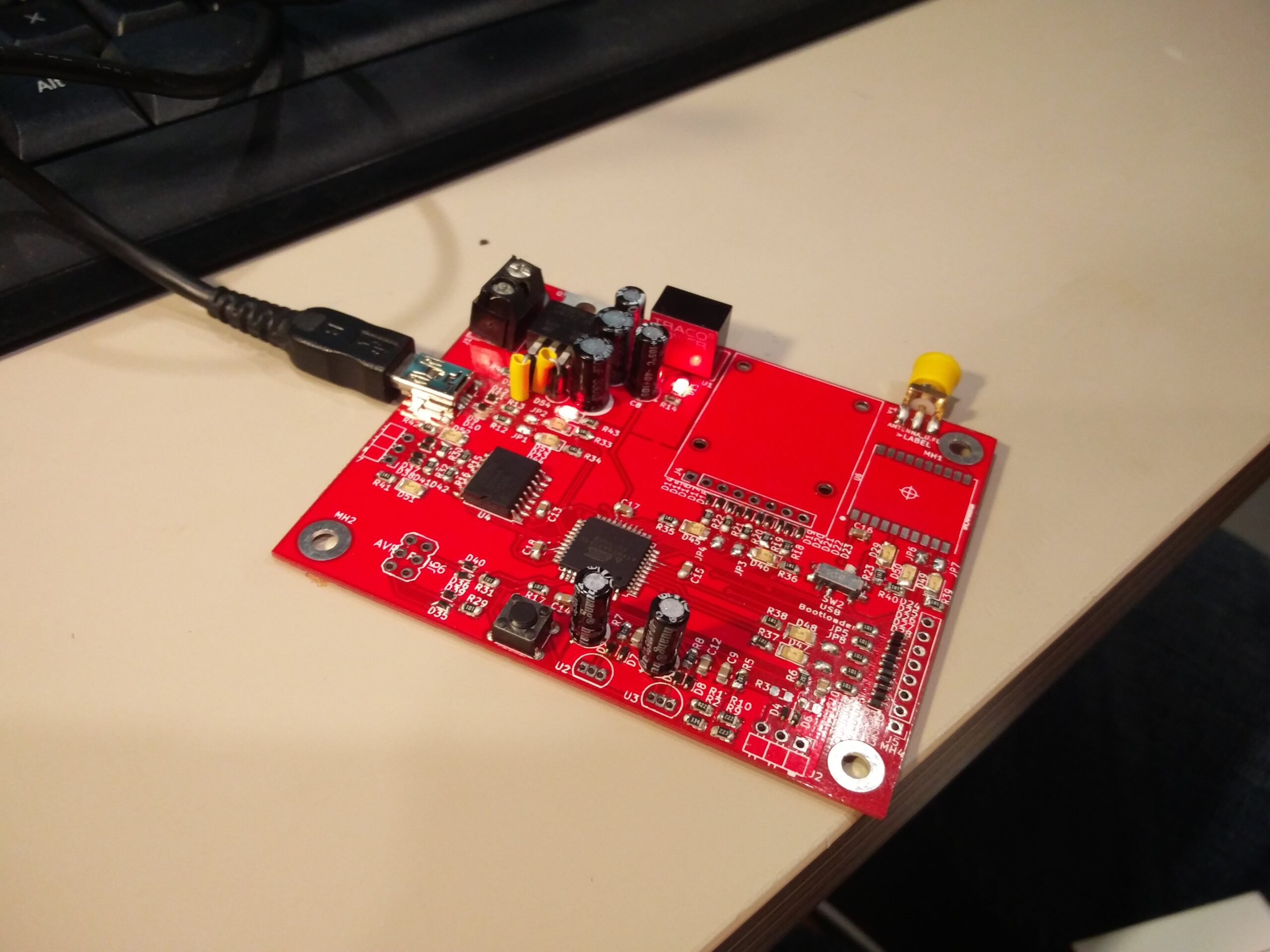 The display fitted inside the speedometer cockpit
The display shows me the following information:
GPS based speed (the control board includes a GPS chip).
Date and time, which is updated via GPS.
Temperature inside the speedometer cockpit.
A warning symbol if my battery voltage is below 11.5V.
It also has the possibility to add an SD-card to log the trip and a secondary temperature sensor which can measure the engine temperature. I however never implemented these options in the software, which I've also written myself.
In parallel with this change I swapped all the incandescent lightbulbs inside the speedometer unit for LED lights. They light up brighter, increasing the visibility of the analogue meters and indicator lights. Lastly I changed the backlight from an incandescent bulb to a unit which has LED's and has a smoked screen.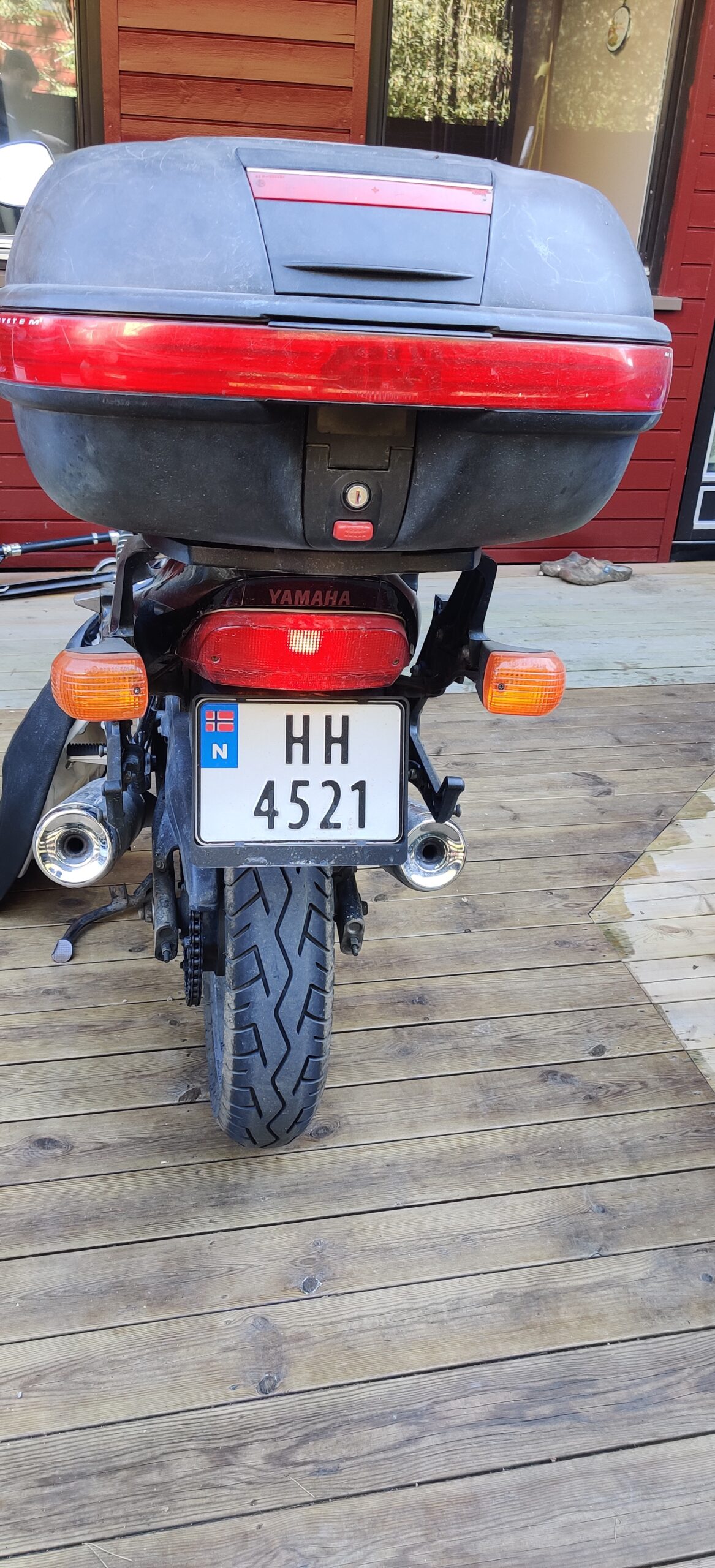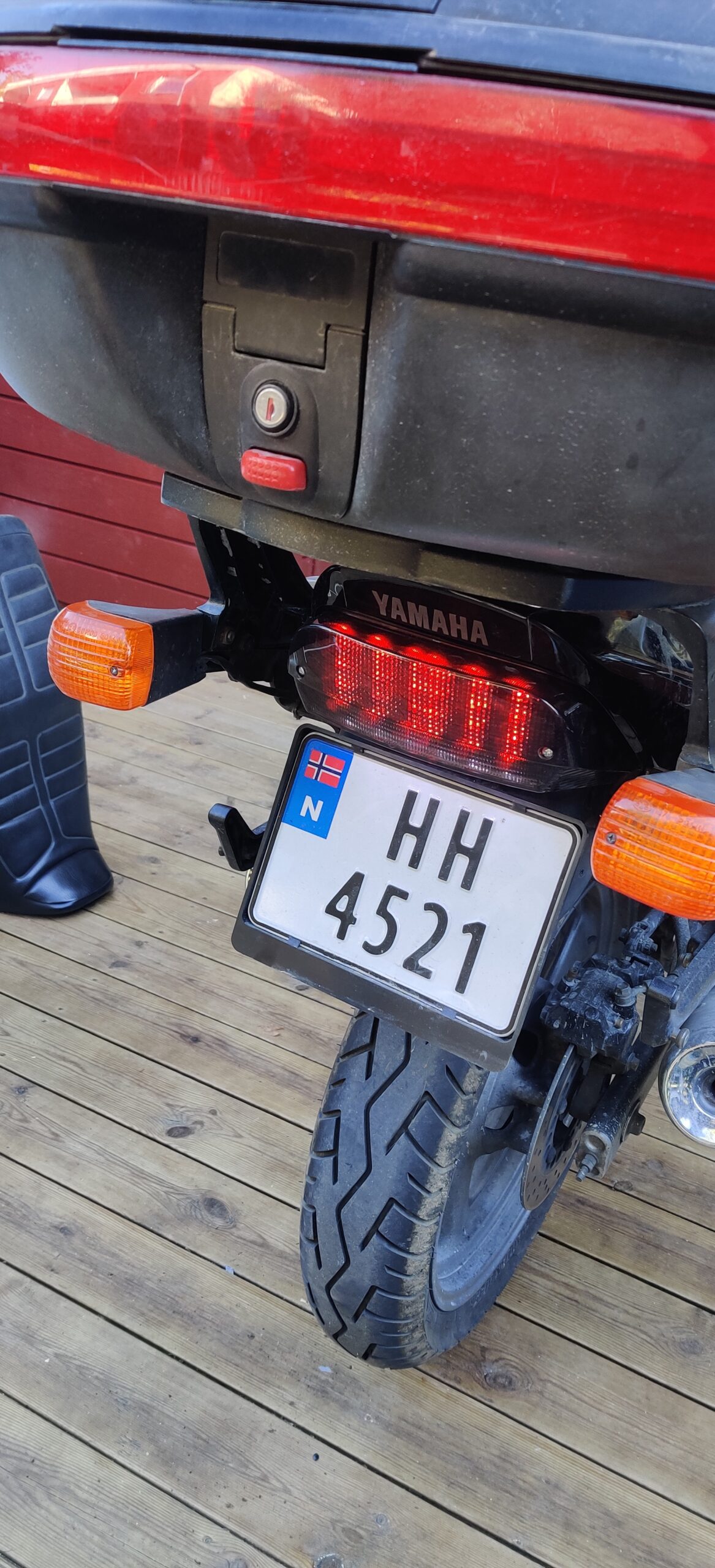 Old vs. New backlight unit
Incompetent transport causing mass upgrade
In April 2021 my Diversion was in need of its usual yearly service. Transporting it to the workshop was done inside a closed trailer, and when the doors of the trailer opened it showed that my Div had fallen over on both sides, breaking both the left & right mirror and the windshield.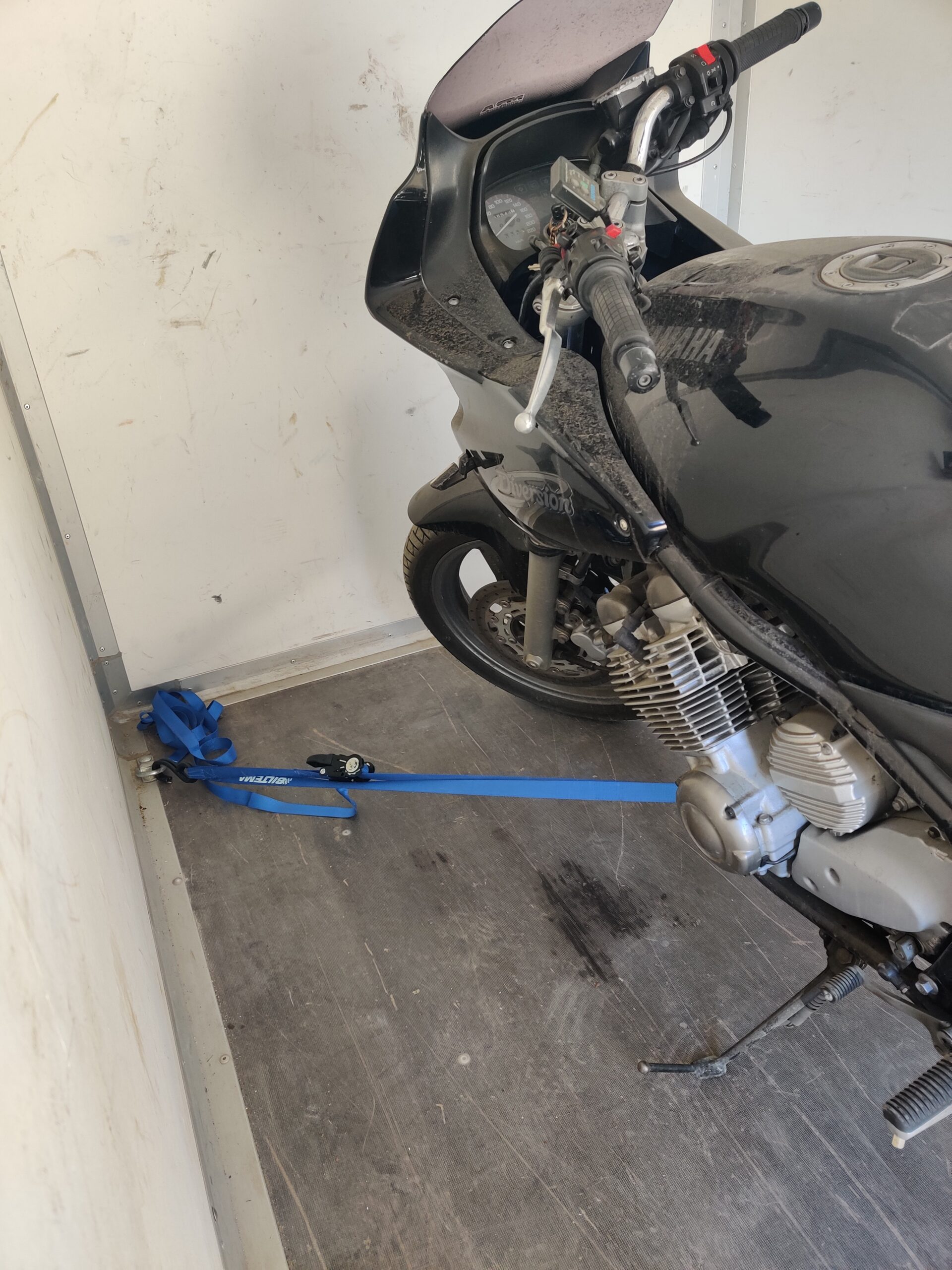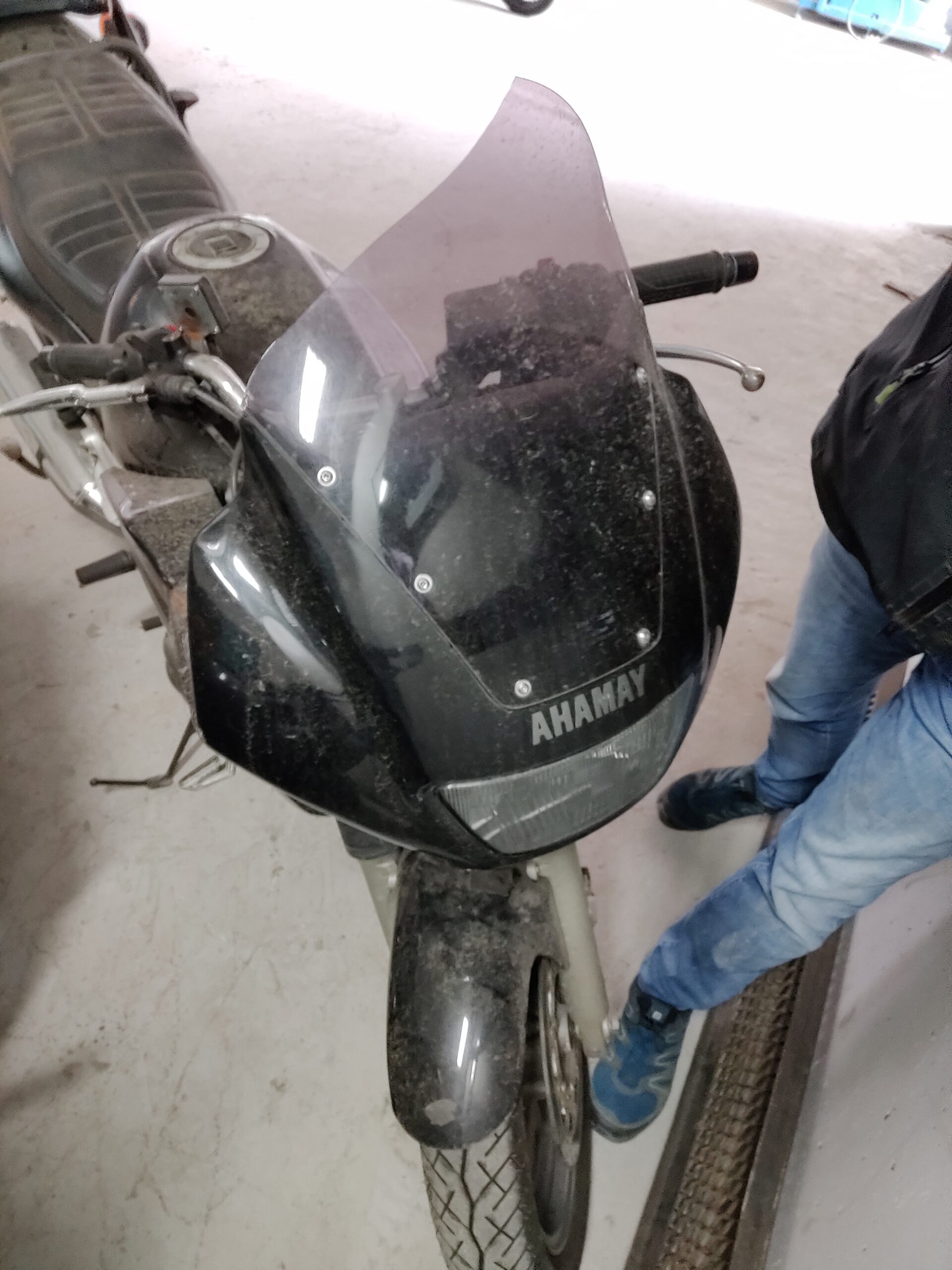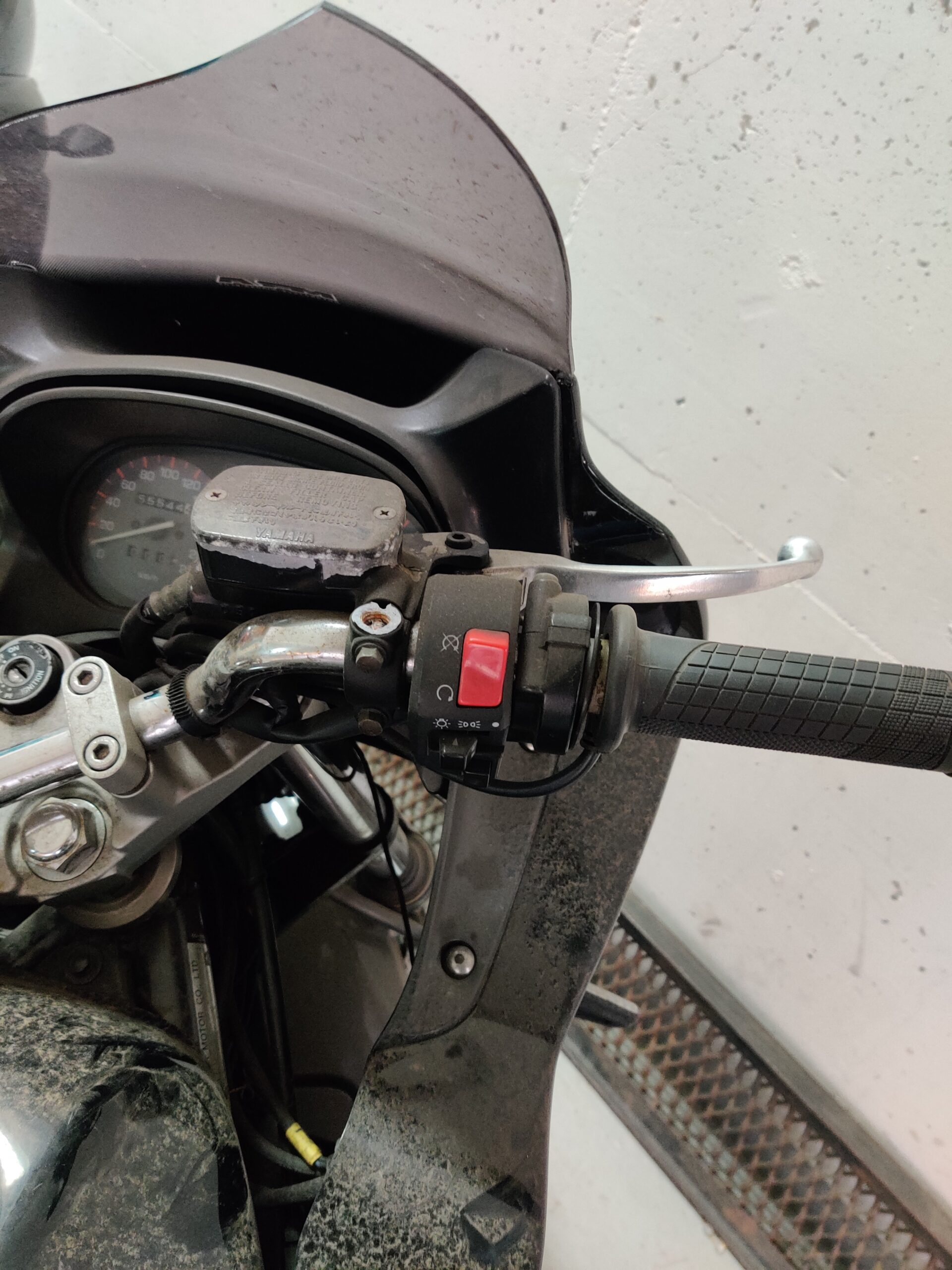 The damage after the transport
The shop didn't feel much for repairing such an old bike, so after a bit of mental revalidation I decided to take this opportunity and order many other parts of the bike that I deemed needed upgrading. So in addition to a good clean and some silicon spray to make it shine nicely, the following parts ended up being replaced/added:
The stock mirrors were replaced by PUIG RS1 rear view mirrors. I feel they give the bike a sportier, more modern look.
The windshield was replaced by a taller GIVI D116S windshield, offering more protection against wind.
The top case and side cases, GIVI E460's, used different keys. I ordered a set which included 3 new identical locks, meaning I now only need 1 key to open all suitcases.
Talking about the top case, I added the following items to it:

GIVI E81B, a metal rack on top of the top case.
GIVI E92 LED brake light, an additional brake light inside the top case.
GIVI E79 Backrest, for a little added comfort for any passengers.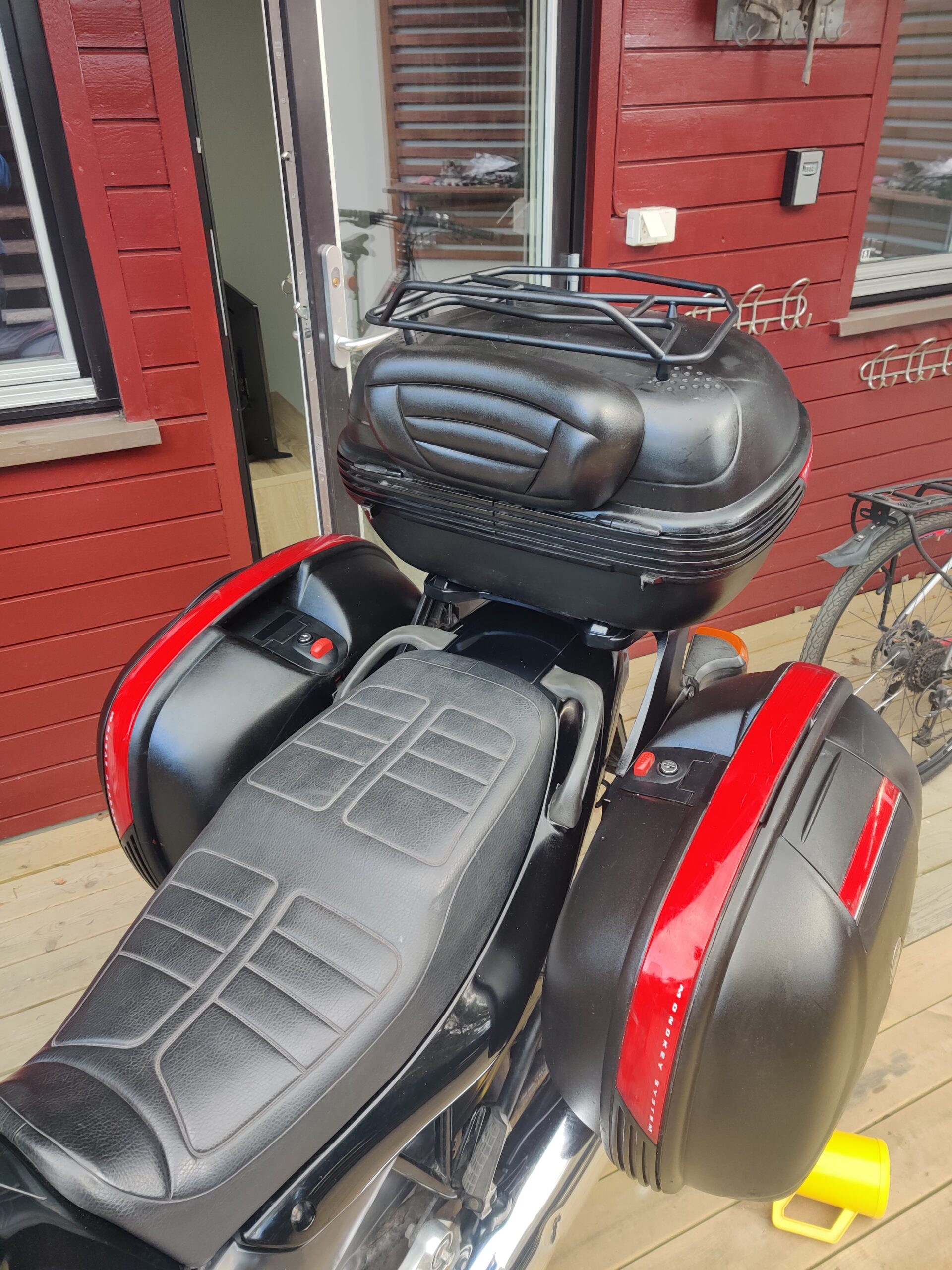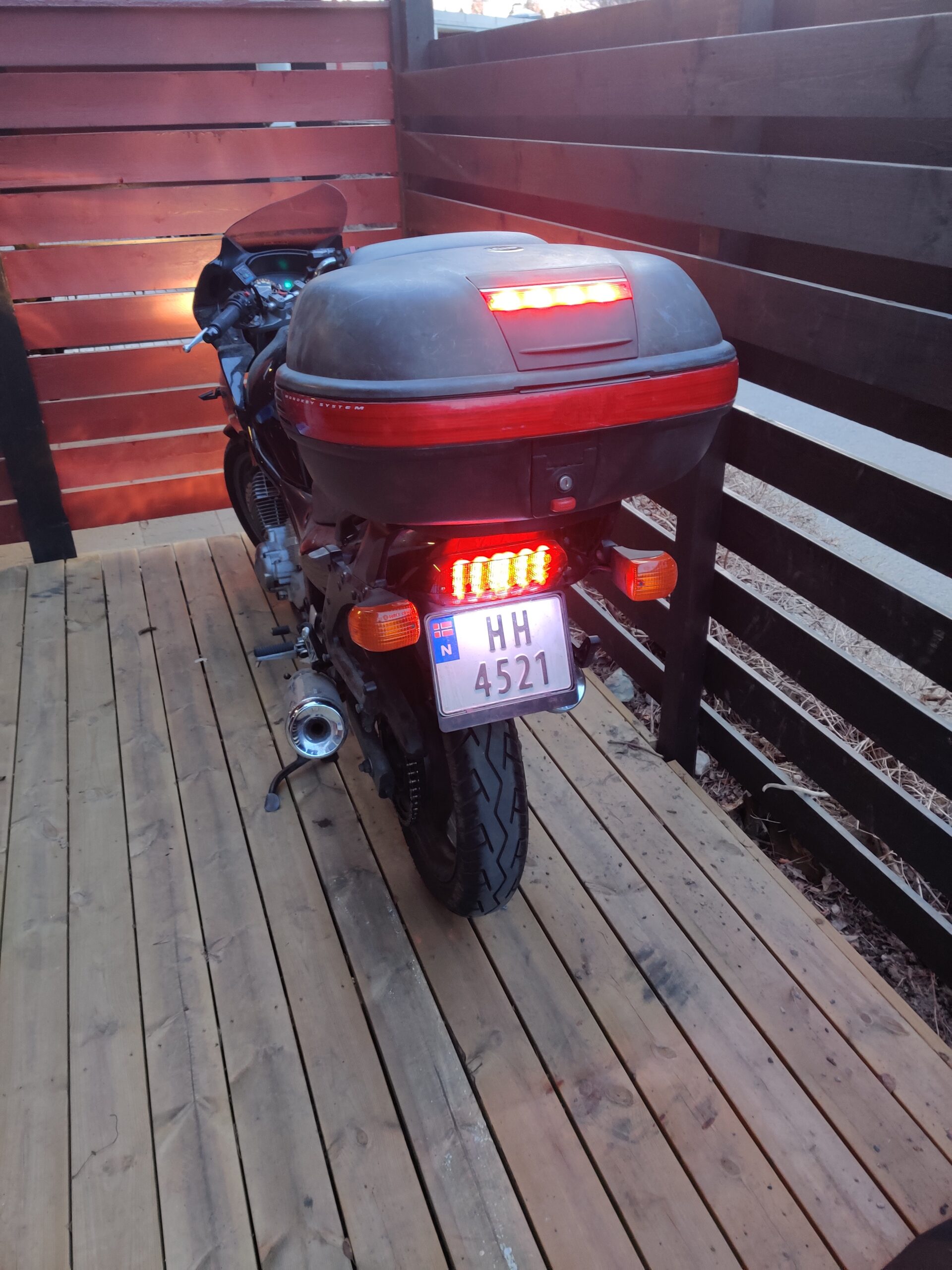 The added components to the top case
Lastly, I replaced the headlight unit: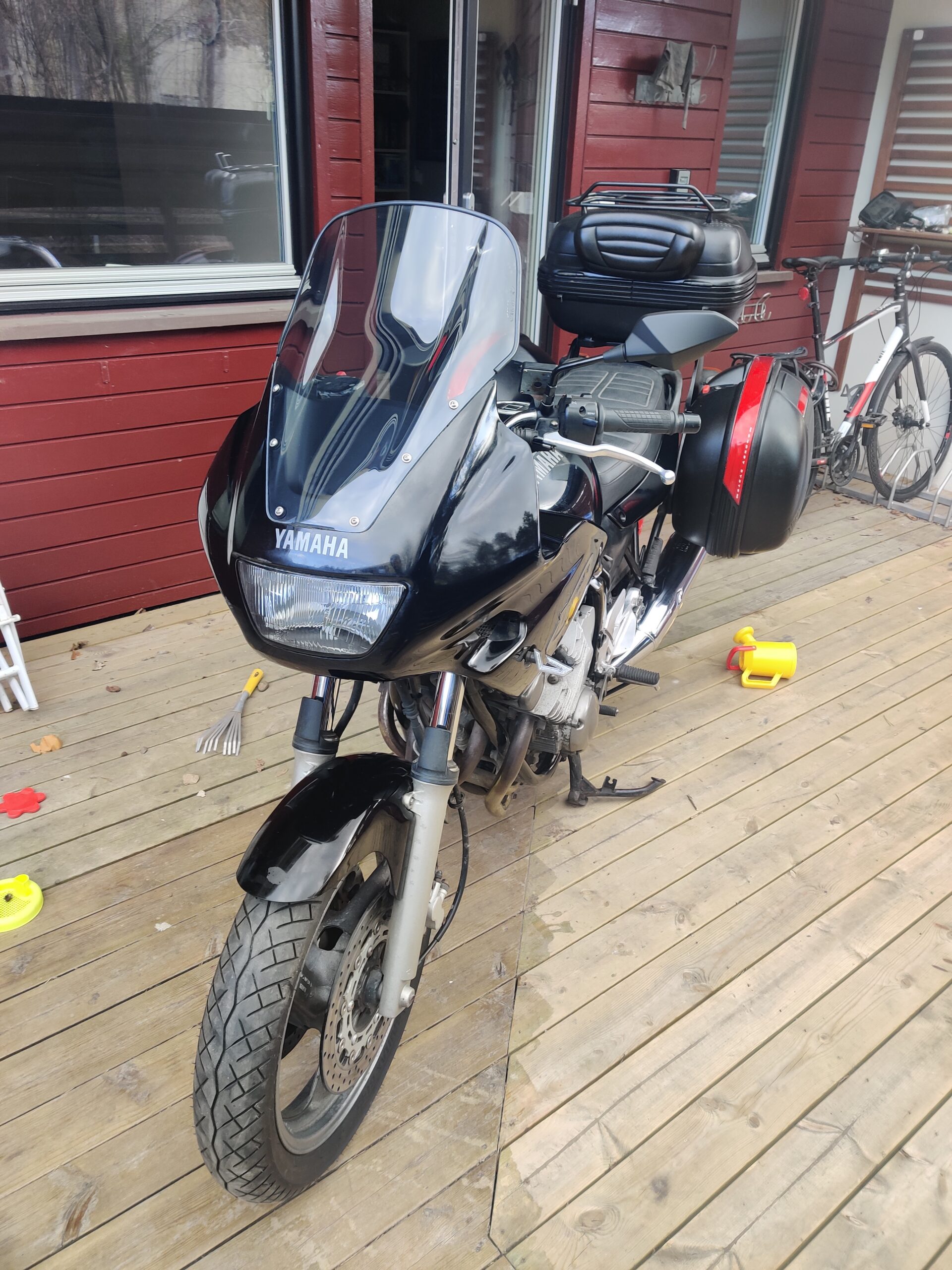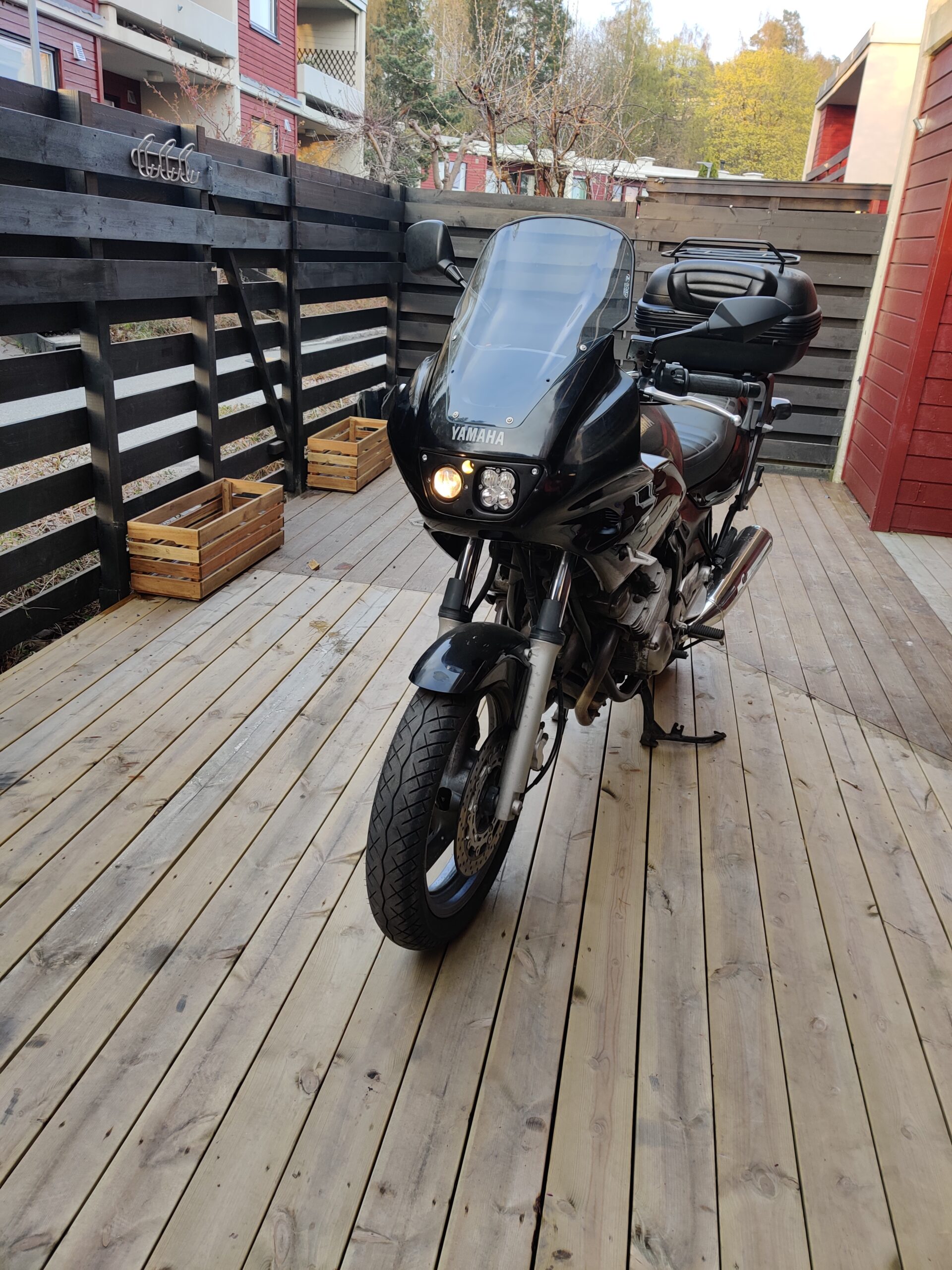 Old vs. New headlight unit
This headlight unit is actually made by a Norwegian, who developed this kit specifically for the newer Yamaha Diversion XJ600S models. The standard headlight of the Diversion lit the road quite poorly, so this upgrade was much needed. It also changes the appearance of the Diversion quite drastically, shaving off at least 5 years of its visible age.
What's next
At this point I have recently done the upgrades written above, and I'd like to get some kilometers with them to see what I like and don't like. I have plans to install engine protectors, which 'catch' the bike in case it falls over. At some point in time I also need to upgrade my A2 driver's license to an A license, which would allow me to unleash the full 61 horses inside the engine (or however many are left after 20 years).
I'm also considering installing handlebar protectors, but my main point of irritation has been the indicator lights on the back. I haven't been able to find a good replacement of the incandescent bulbs due to the way they are mounted on the GIVI rack, nor have I been able to find clear covers for the lights which would allow the placement of yellow LED bulbs. Those bulbs are right now the last non-LED's on my Diversion, and replacement of these two is in my opinion way overdue.